👼'Tis Better to Give, Than to Receive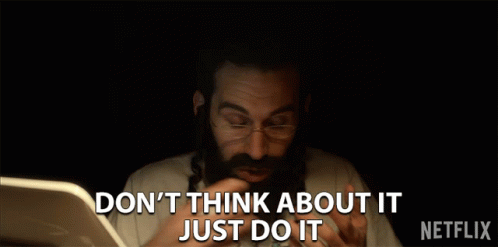 So, there was a brief discussion in the Vets server over the course of the week as we scratched our heads in seeing some people poof. By poof, I mean disappear without reason and no response in the DMs. They need not be named, but it left us with a bit of a confused state. I've been sleeping on the Vets for a hot minute already with things that have happened over the summer. I've gotten the PIMPs pretty well squared away and brought family time back to @thealliance. I have had all intentions to bring the reasons you can actually read this shit to a brighter light.
The conversation led to @wesphilbin saying he will drop a post from our account when he is able. Love your guts my man. @inthenow is heavy on the trail to revamp LuckSacks - the poker site - and is committed to our token, CAV. Those that hold the CAV token, are directly supporting vets through our offline efforts by delivering shoes, clothing and what have you where it is needed. I even drop a 50 spot under the mission bell outside WalMart when they are there and mention what we do. They'll be there again soon as the holidays approach.
But, it's not been enough. The small dents we are making is great! But we need to do more as we have plans that span a much more grand of a scale than just a few HIVE here and there. You can help by buying the CAV token as the funds you throw our way will be put to good use. You can read more about that here in your spare time. Every token holder gets put on our vote trail from @tokencav. It isn't a huge vote, but it's about all we can do as what we have and earn goes elsewhere. Just a small thank you that helps us earn some curation rewards in the process.
Still, it won't be enough. With that in mind, I have created the account @vetfunding, which will be used to get up on the horse in the markets. The seed funding from this is all going to be from donations. Donations from you. On behalf of The PIMP District, I have staked 25000 PIMP tokens to the account, putting them directly in the top echelon of account stakers and allowing it to receive the daily drips. I have also added it to the Vet's vote trail and staked about 35 HIVE to it to get it started.
'Tis The Season
I know Hive is a great place full of generous souls. I am calling on them now to donate whatever you have available to @vetfunding. HIVE or any token you can spare to help get it started with the financial motivation I have for it would be appreciated and can make the difference of someone eating and sleeping in safety and comfort. Maybe you want to delegate something to it? Just let me know. Drop a comment down there or if you'd rather be less noticeable, feel free to DM me and we can go that way or take a page from Nike and Just Do It. REMEMBER TO BE YOU! I always am, even while holding ladles in soup kitchens.
Official Witness Representing:
that other shit




Is Voting #WITNESSES difficult?
Let me do it for you!
Set Witty as your --->PROXY VOTER!<---


---
---