Blind Skeleton Updates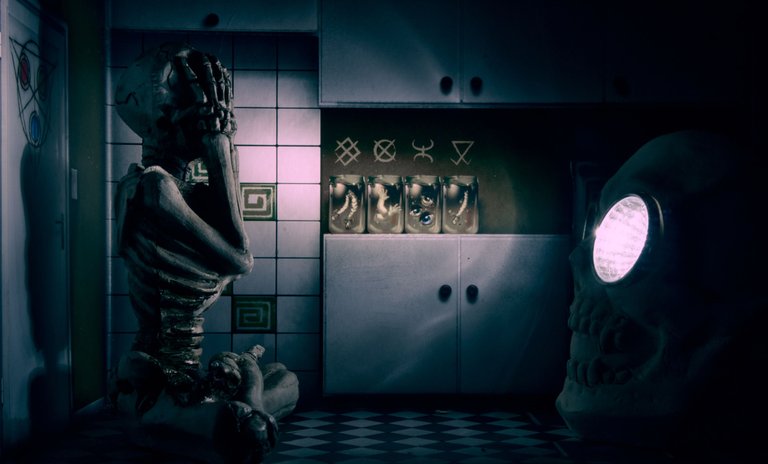 There has been some time since the most recent Blind Skeleton update. Rest assured there has been at least some work going on in the background. Here are the most recent, relevant, udpates:
Gift Shop
Yes, there is now a Blind Skeleton gift shop, complete with coffee! This is the item most desired by Blind Skeleton's world wide. Precious, precious coffee. Check it out!
Currently it is fiat only.
There will soon be a photo gallery for prints and an NFT marketplace.
Radio Plays
Blind Skeleton is old-school photography and radio. Radio streams 24x7 at blindskeleton.one, including live streaming. We're hard at work at a series of radio plays! Our first set of plays are based on ancient Greek and Roman myths, with a distinct Blind Skeleton twist. The first will be Orpheus in Hades! It'll be a helluva good time: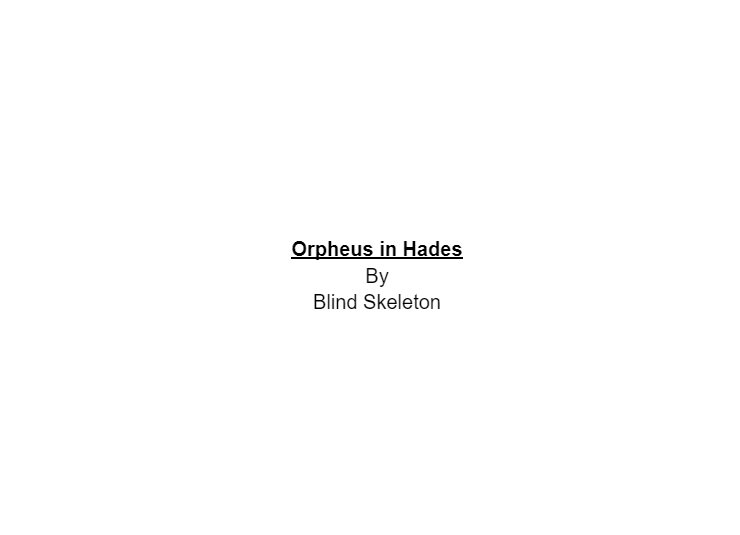 Live Streams
The last update of the day is the announcement of a new live stream! Yes, Blind Skeleton is expanding it's live offerings to include an additional bi-weekly (or twice per month) live stream: Boneapart's Country Cottage. Those familiar with the weekly Three Tune Tuesday will be familiar with Boneapart and his virtual cottage. Boneapart is welcoming more visitors into his cottage every second and fourth Wednesday of the month (starting on the Ides of March, of course - yes, we know this is the third Wednesday this month, but it is fitting) for one hour of early electrically recorded music. Three Tune Tuesday will continue to share early industry acoustically recorded music, and Boneapart's County Cottage will share music between roughly 1926 to 1937.
Three Tune Tuesday: 12:00pm - 12:30pm, every Tuesday
Boneapart's County Cottage: 8:30pm - 9:30pm, every second and fourth Wednesday of the month
(except for March, when it is the 15th and 29th)
---
(c) All images and photographs, unless otherwise specified, are created and owned by me.
(c) Victor Wiebe
---
About Me
Sometimes photographer. Wannabe author. Game designer. Nerd. 
General all around problem-solver and creative type.

---
Blind Skeleton


Online Radio: https://blindskeleton.one/radio/
Three Tune Tuesday Live Stream: 12:00pm (noon) EST
Frogs of War Games

Tidwick

The Feet Community

What I Learned Today

---
---