PIZZA Guild Brawl Report #12 - Move Over Chaos, Riftwatchers Takes Center Stage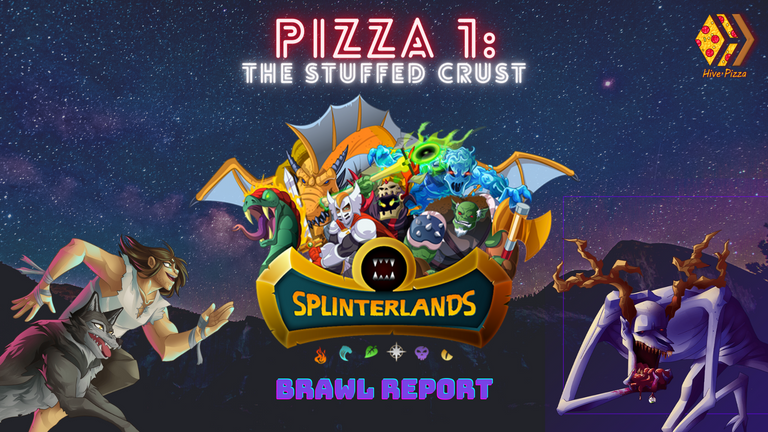 The Chaos Legion has finally sold out, and Riftwatchers has come to fill the void. I'm having a little more trouble justifying the cost of RW packs still being more that CL + Vouchers. But I did pick up a few that would at least give me a shot at the Airdrops.
Just last night, 1M RW packs have sold and with that comes the next Legendary airdrop.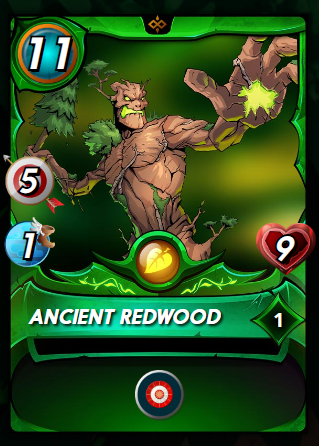 Ancient Redwood come with a massive 5 Ranged attack and True Strike which guarantees it'll hit ever single time despite the 1 Speed. And when you're hurling full sized pine trees at your opponent, it's gonna be hard to get out of the way, and it's gonna hurt. Then at level 2, it gets Reflection shield, rendering it immune to the likes of Blast and Return Fire. Levels 3 & 4 give it Fury and Piercing respectively, only adding to the pain and suffering this Ancient Redwood is gonna bring to it's opponent.
Unfortunately, I did not get lucky and snag one of these overgrown tree monsters. Looks like all my luck rests with the Chaos Legion, Though I guess I could still find one in one of my remaining packs.

Now let's get to the brawls...
Battle #1 - Win
Ruleset - Equalizer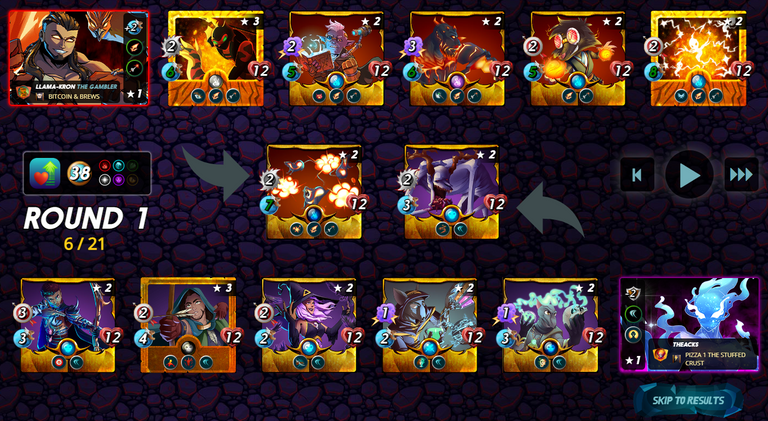 I'll admit, when I first saw this lineup pop up, I thought this was going to be a loss. Fortunately, 2 things work in my favor here. First, dodge helped create a lot of misses albeit there were a lot of misses from both sides. Second, their scattershot worked against them here, spreading out the damage I did received and thanks to equalizer, all monsters had high health to keep standing. So while my attacks remained more focused, taking out one monster at a time, their attacks remained spread out and took longer to kill my monsters. This one went 10 Rounds to resolve.

Battle #2 - Win
Ruleset - What Doesn't Kill You / Aim True / Up Close & Personal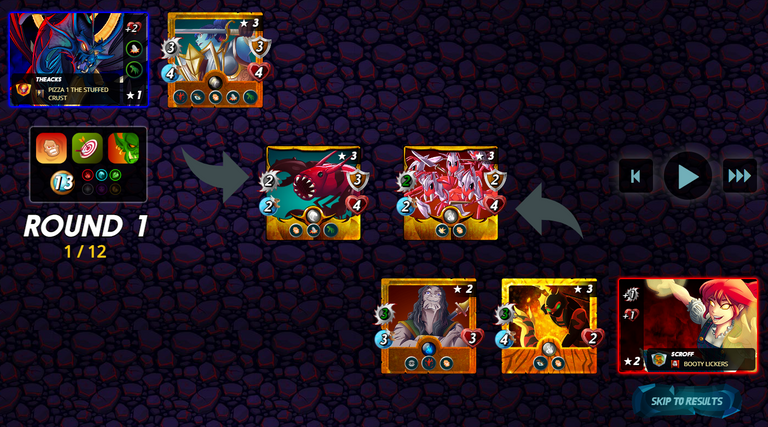 This one was interesting. Very low mana and only melee can be used. Isgald Vorst steals the show here thanks to Opportunity, Trample, and Bloodlust. And Cruel Sethropod holds it's own vs. Antoid Platoon. This was over in 3 Rounds.

Battle #3 - Loss
Ruleset - Super Sneak / Rise of the Commons / Silenced Summoner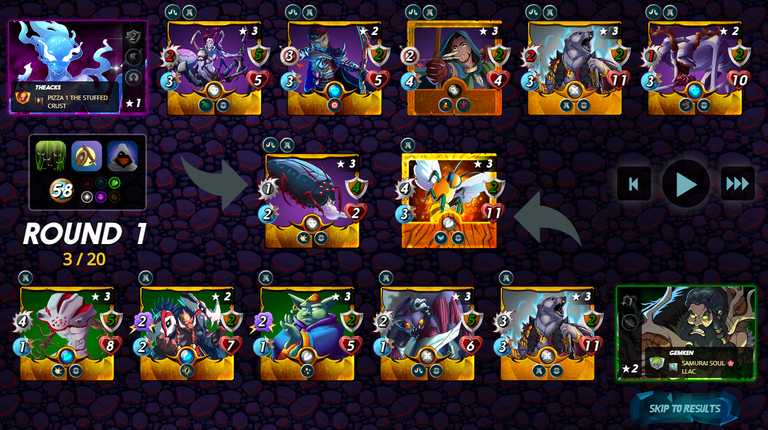 I got beat by the better lineup here. Mycellic Infantry in the back with Disintegrator really reduces the amount of damage I can dish out. Meanwhile, I'm taking tons of damage. This was over in 4 Rounds.

Battle #4 - Win
Ruleset - Taking Sides / Fog of War
It's their Grund and less magic cards vs my Hill Giant and more magic. With more backrow attackers, I take out their Mycellic Slipspawn pretty quickly. After that, their Grund is in trouble. This is done in 3 Rounds.

Battle #5 - Win
Ruleset - Close Range / Tis But Scratches / Aimless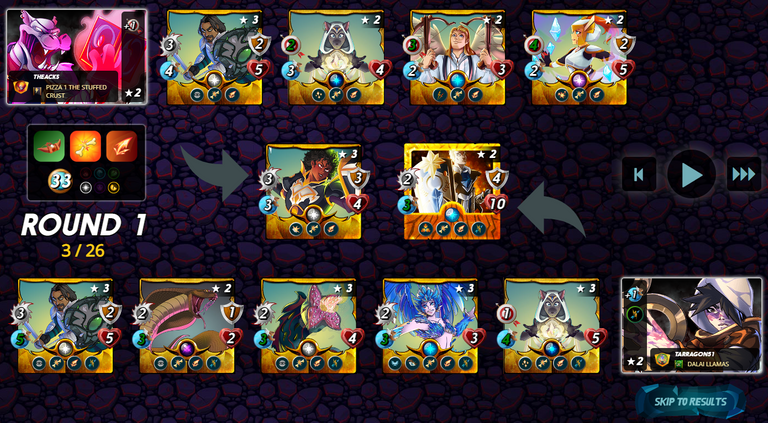 I just walk into a buzzsaw in this one. Ilthain is a perfect counter for Ranged attacks and I just so happened to go Ranged heavy here. This was over in 3 Rounds.

So I finished a respectable 3-2 in this brawl. We try to win them all, but when you lose, it's important to learn from your mistakes and get better. That might mean adjusting your thought process, or picking up cards you may be missing.
If you or someone you know is looking to join us in the Pizza Guilds, we are looking for active members. Come check us out on discord (link below) and we'd be happy to talk about adding you to one of our 6 guilds.
In the meantime check out some other Pizza guild Brawl Reports:
PIZZA 1 - The Stuffed Crust
@kqaosphreak - Brawl Report #76, Splinterlands, taking the mind off of the Allergies!
@edskymiguel - Pizza 1 the stuffed crust - brawl report
@queenstarr - SPLINTERLANDS : BRAWL + STAKED SPS + LEADERBOARD & EOS REWARDS
PIZZA 2 - The Deep Dish
@shauner - Shauner's 48th Splinterlands Brawl Report - PIZZA 2 The Deep Dish Guild
@relf87 - Guild Brawls With Pizza 2 - Should Back To Basics Ruleset Be Banned From Brawls?
@blitzzzz - Splinterlands & PIZZA Brawl Report : My 81st Brawl Report with PIZZA 2 The Deep Dish
@vaynard86 - Social Media Challenge: Splinterlands Weekly (Mar 10 - Mar 16) + Brawl Report
PIZZA 420 - The Calzones
@candnpg - Splinterlands Share Your Battle Challenge— Brawl Report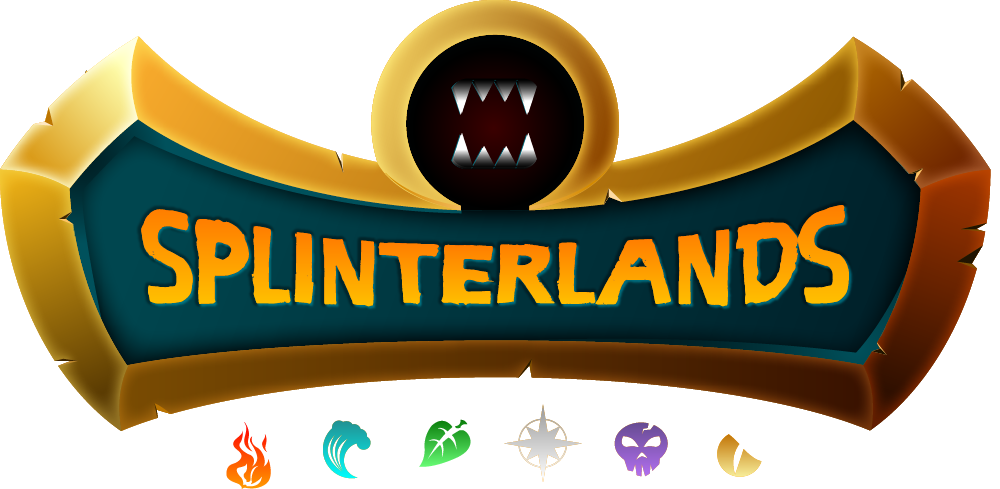 New to Splinterlands? Use my Referral Link here. After you purchase as Spellbook, I will send you 500 dec and delegate some cards to help you get started.
Splinterlands is a collectible card game using blockchain technology where your Summoners and Monsters (Splinters) participate in 1v1 battles.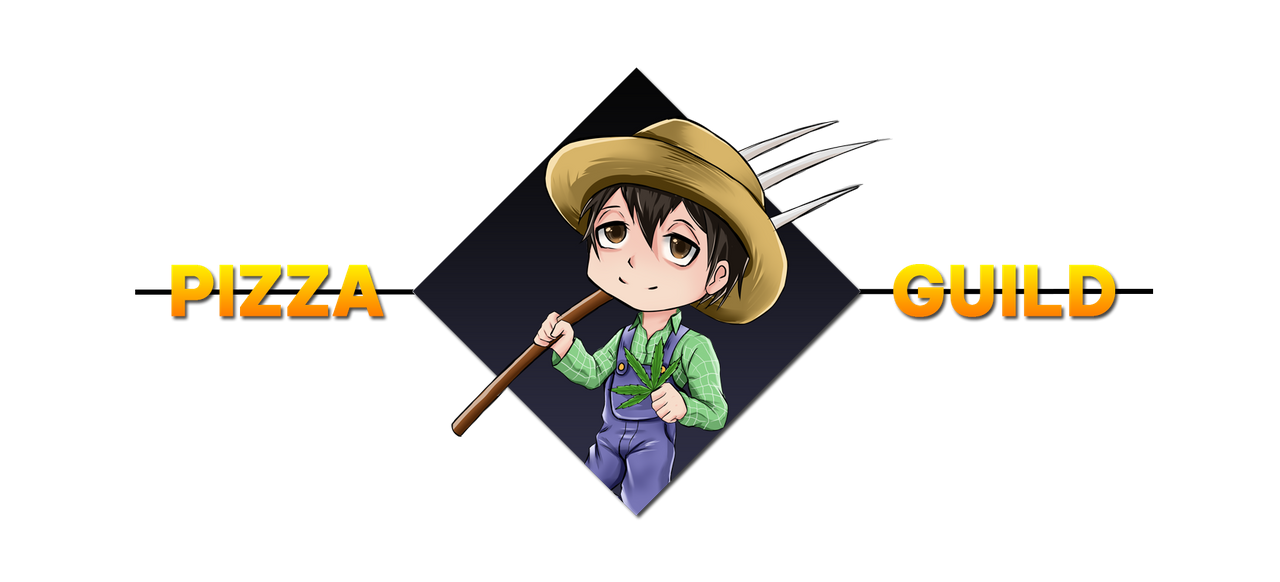 Join us on the
HIVE.PIZZA Discord
. You'll find a diverse community of gamers, musicians, artists, and crypto enthusiasts. There's weekly giveaways, competitions, trivia nights, and Scholarship Programs.
Posted using Splintertalk
---
---