It's a Buzzing MEME contest! Prizes! GIVEAWAY!!!! CONTEST!!!
Good morning CoMOONity! It's a beautiful Monday morning, so what better time to recap our on going meme contest?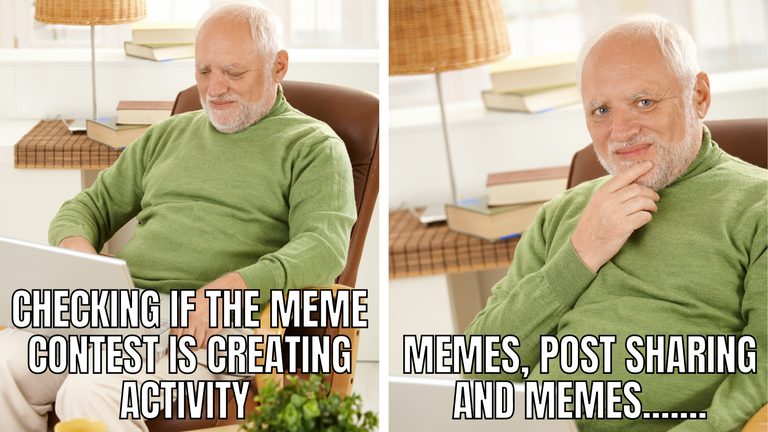 CURRENT PRIZE POOL!
2 SlothBuzz +1 Weekly (next addition 26/1)
530 MEME tokens 10 per meme submitted.
SlothBuzz recap posts 2 = 2 HiveSBI
Donated Prizes:
100 Ecency points from @P2EProject
5000 MEME from @cmmemes
MEME CONTEST
Rules:
Create an original meme and share in Discord

If your post is the last post by 24 hours, you win.
Simple right?
---
Bonus prize:
Write a Blog post on Hive about the contest with the discord link and share the post in the article thread channel on discord for 1 HiveSBI.

Rewarded articles:

https://peakd.com/hive-104024/@hannes-stoffel/my-entries-to-slothbuzz-meme-contest
---
How the prize pool grows: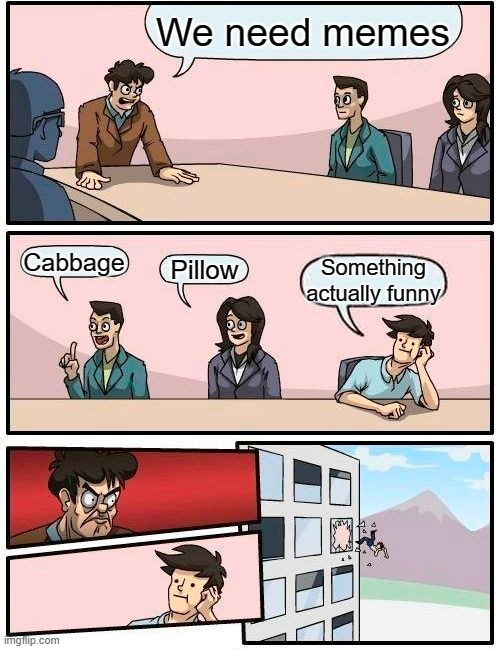 10 MEME tokens for every meme submitted!
1 Hive SBI for every SlothBuzz meme recap post!
If we have 5+ users posting a meme per day, we'll add 1 SlothBuzz per day.
1 Slothbuzz for EVERY Week the contest lasts!

So, let's have a little recap of how it's going so far! Sloth created the meme contest totally out of his own imagination, with the sole intention of giving away PRIZES!!!

Of course, the Sllothbuzz community knows sloth, so the memes started taking a turn! Does anyone else think they're picking on sloth?

There's been a few entries hoping to secure that 24 hour window!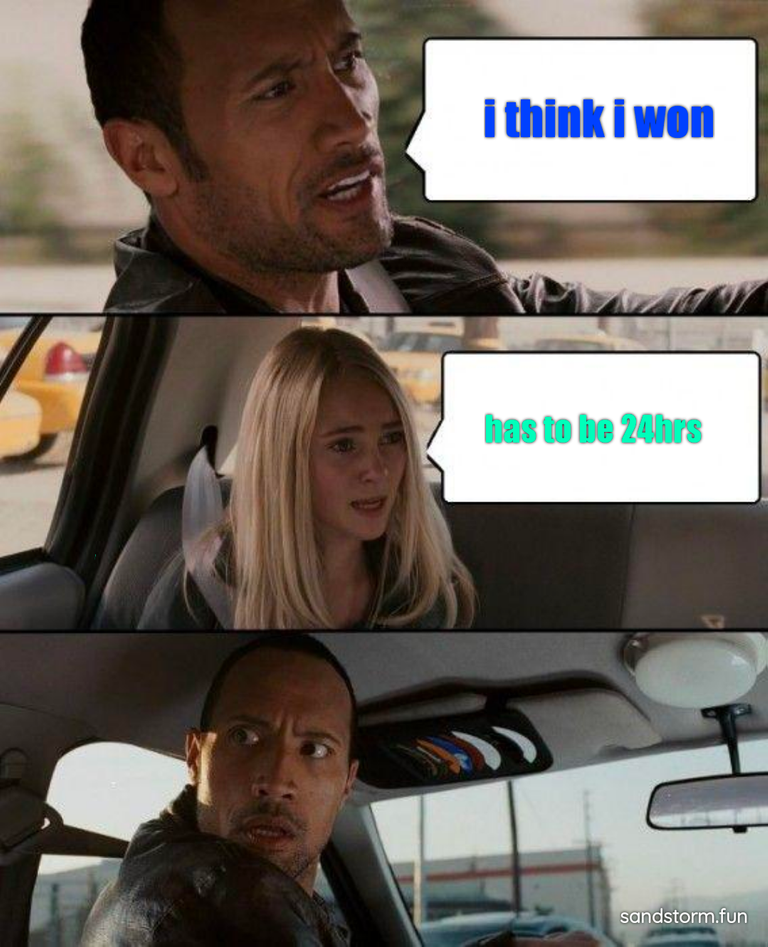 And of course we've had our........ ODD... entries, I guess, without specifying what type of meme we want, a memes a meme!

Is it a meme? Is it words on a background! You decide!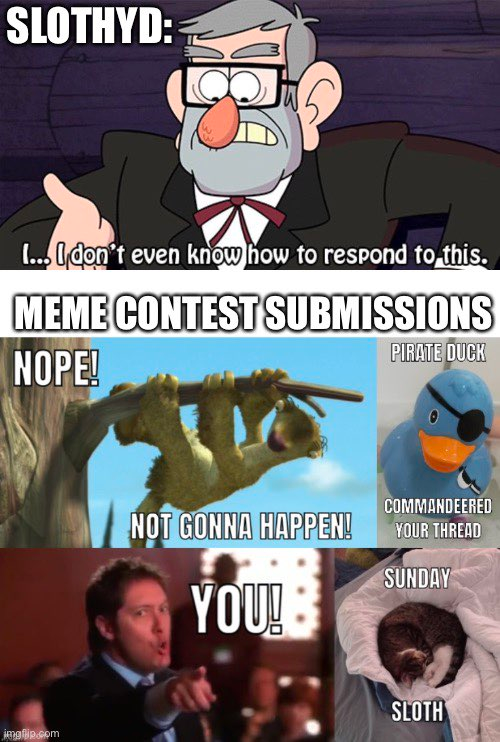 ---
BONUS PRIZE GIVEAWAY!!!!

Thanks for reading! Here's how you can earn a prize right now!!!

Sloth needs good chuckle on a Monday morning, so any MEME posted as a comment to this article, (not using !MEME bot lol) which makes sloth laugh, gets 100 MEME tokens! Simnples!

PS sloth likes sloths, and slow jokes! (Keep them simple, its Monday!)

And why not post it to the slothbuzz discord and try snipe that growing prize pool?

Until next time, we're off to listen to Cryptoradio.fm and think of some more memes!

Vote for SlothBuzz as a Witness
HiveSigner

Or Peakd/ Other voting pages, just look for "SlothBuzz" in the witness section! Remember you can choose 30 witnesses! We appreciate your vote!

More info about SlothBuzz and How it'll work as a witness: Here

Curator community feed
Content Focus
Support Small Creators
Gaming
Music
Creative content
Art
Photography
Some general use for memes, blogs, contests and fun!
---

SlothBuzz is a community Outpost on the Hive Blockchain, Helping small creators grow.
$Slothbuzz token is used for the Curation of Sloth.Buzz content.
Always DYOR before investing in any cryptocurrency and remember Sloth.Buzz does not provide any financial advice.
All content is the opinion of the authors and not representative of Sloth.Buzz.



Join the discord for events, games and post-promotion!n

Posted using sloth.buzz
---
---