HMVF Artist Interviews - #3 TRENTON LUNDY

Hello hivians and musiclovers!
This is our weekly interview post. We want to sharpen your senses for HIVE musicians, that´s why we made it our goal to interview a new musician every week.
There are a tremendous amount of very talented musicians on our HIVE Blockchain. Too many of them are going unnoticed. We at HMVF and Blocktunes are here to change that. Our interview series will let you get a look behind the curtain of some of these artists. Their music, their process, and their goals. Let us come together to support the music of HIVE.
Of course these posts will also have the purpose of collecting funds for HMVF, to be able to create as many music videos for these awesome artists as possible. 🎵
We wish you lot´s of fun with the interviews and consider supporting these awesome artists please!

Not only is he is Legendary Card Number 1 in Rising Star, but also and an absolut Funk legend on his bass! We love his vibes and are very happy that he honored us with his interview! 🎉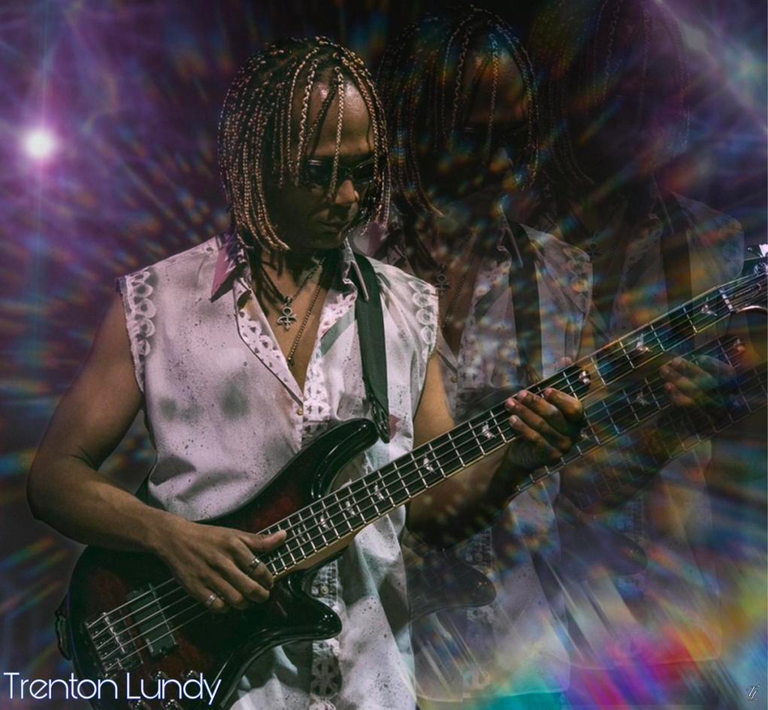 🎤 Enjoy the interview here!
---
First off, how did the artist name TRENTON LUNDY come about?
Before I was fully engaged in my music, I had other jobs as most people do. One of my jobs was in the fast food industry (pizza), where I was fortunate enough to have a great team of employees, and I was humbled to be called their boss. My employees came up with the name "Mr Chop Chop" because I was always encouraging them to hurry up and get the pie done quickly, but correctly. As I got more involved in producing my own works of art, the nickname they gave me stuck. I was on my own, with a very limited budget, still working part-time jobs, as I learned how to record, compose, arrange, produce, engineer, etc, etc.! When you encompass all of the steps involved in getting a final product out to the public, it is a lot of work, crossing t's and dotting i's, constantly double checking that everything was done right, so when the public hears my songs, it brings a smile to someone's face. I feel very blessed to be where I am now.
---
How would you describe your sound?
My sound is unique, in that it's not a single genres, but a mixture of rock, jazz, funk, dance and maybe a small part of R&B. My fans label me as a "Funk" artist, which I am not, I'm just "Funky". My "sound" has reached all parts of the globe, and has gotten the attention of one of the largest recording labels in the world.
---
Which artists have had the greatest influence on you?
Prince, Rance Allen, Sheila E, FreekBass, DumpstaPhunk, Cory Wong, Victor Wooten, Satriani, Diana Ross, Pointer Sister, Barbara Streisand, Michael Jackson, Ida Nielsen, Bett Midler, Taylor Swift, Jimi Hendrix, D'Angelo, and Jamiroquai, @Ugochill, @Jux, @StickUpBoys, @Nupulse, @LangV, along with the @RisingStar artists. I would like to give a special shoutout to @Raven for her support.
---
What is your songwriting process? How does a song come together for TRENTON LUNDY?
I don't always start with the same idea, whether it is a melody, a tune I can't get out of my head, a guitar riff, or any other number of possibilities. I start with what I hear, and then build up on that, changing, tweaking, sometimes wiping it off the slate and starting it over because what I have sucks! It depends on my mood; and being in the right state of mind at that time. Normally though, it runs fairly smooth, it just takes time for all of the pieces of the puzzle to come together to form what I like as the final product, and I am real picky on what I release!
---
What do you hope that the listener takes away from your music?
Each listener has different tastes, some will like that hard bass, some will like the mixing I put into a song, any number of likes or takeaways is possible. In the end, I'm hoping my listeners will enjoy the moment over and over again, putting them in a special place, then dance hard. Then telling their friends about what they're listening to that was recorded by this hot artist named @TrentonLundy1.
---
How do you think being a part of the Hive blockchain will help your music career?
For starters, never in my wildest dreams, could I imagine being invited to perform at a live event in a recording studio in Nashville, TN. This past September, a dream materialized - I was personally invited to "The Block Party II", sponsored by @C/The Alliance. I must give a heartfelt thanks to the amazing @enginewitty for his support of not only myself, but this event even while overcoming a devasting house fire.
Being the first Legendary Musician Card on Rising Star, it has given me a lot of attention and NFT sales. This is not just about NFT's but being involved in a thriving and growing community in which my persona grows as well. On HIVE, I am a proud to be a content creator for @RisingStar, @Bang!Defense, and @FreneticBattles. When you go to @RisingStar, I'm honored to be the first Legendary Musician Card, and it states: "L1 Trenton Lundy, a real life funk master".
---
Share a tip for other hard-working artists out there searching for success in the new music industry?
The first thing that comes to mind is "Run Forest Run", just joking. It's a journey that takes an enormous amount of hard work and dedication. Have some kind of support network, a friend, a cousin, another artist of some type. Be realistic in what you want to achieve, unrealistic expectations can lead to failure. If you get a bad review….it happens, nobody is perfect…keep on moving forward (chop chop). Time commitments can be very trying, especially around holidays, vacations etc. (everyone wants to go to the beach….I have to stay home and finish this). Your friends may not like the genres you selected, don't ask them to review your work either!! Music should be your life, eat, sleep, breath, and start over again. It won't always be hectic, but to get your foot inside the door and get recognized, there will be sacrifices to make it happen. As the title of one of my works of art: Don't Ever Don't Stop, this says what I hear and feel when writing and I stick to these values in order to produce a FunkTabulous product!
---
What does the future hold for TRENTON LUNDY?
would say, is the future ready for Trenton Lundy and his own personal style of Funkyness!! The future is what you make it, I try to learn from my mistakes by not repeating them, and moving forward in a upbeat and confident matter. The genres that people listen to are changing due to the ways we are able to make our presence known….such as here on the HIVE Blockchain.
My ability to use the same resources that Top 10 performers utilize allows me to reach populations of every type throughout the world on the most popular streaming platforms globally, including a vast majority of the NFT platforms
I have collaborated a few works which were very successful and am looking at the prospect of doing more in the future when all the "Stars Collide"! Live performances can be a hell of a lot of fun, but you take the risk of unplanned catastrophes – I would like to do more live events in the future, but I want to be sure there is a backup plan for everything, and it isn't a last-minute performance.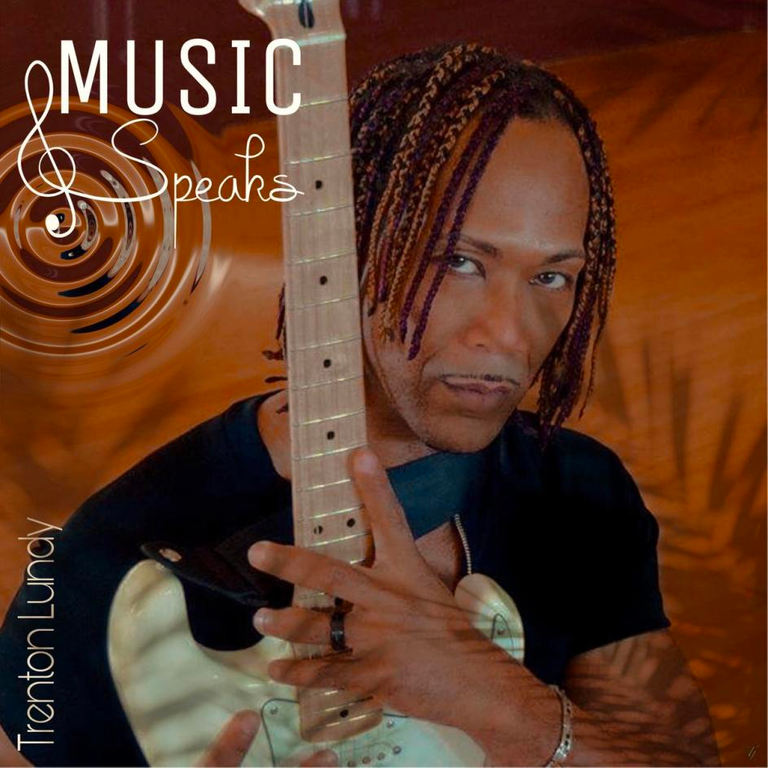 If you want to know more about TRENTON LUNDY, follow and keep up with the process here on Hive or Twitter Support this awesome artist and help him being able to continue making great music!
You can find even more details and links about Trenton here: https://campsite.bio/trentonlundy
Have a great weekend everyone and see you at the next interview!
Yours,
The HMVF Team
---

PS. We are searching for more artists to interview and promote through our channels. If you create original music (or know someone that does) get in touch and let's set up an interview and learn more about you. We love music and want to see it grow on HIVE. Be a part of it! 🎵

---
---