Mar. 18, 23: Routine, Pizza Events, TV, and Games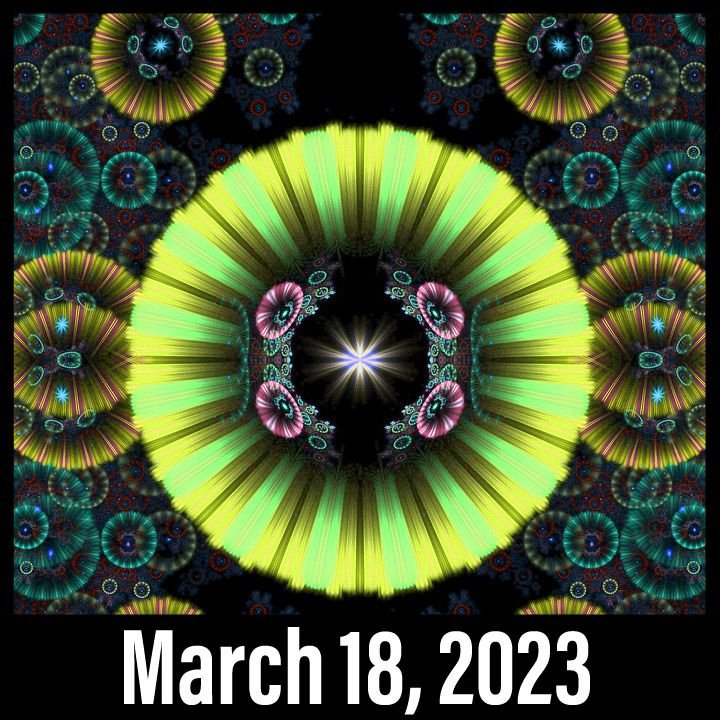 [OK, I've got my post skeleton done and just shy of two hours to finish, so not too bad, not too rushed...the issue this time is that it was a nothingburger day for the most part and now I'm faced with trying to produce a decent post with little to nothing to say. At least saying I have nothing to say has bought me some words. 😜]
Fell asleep last night watching Letterkenny before Wenche even got home from her appointment. I did wake up after a while and saw she was there, but then fell back to sleep. Woke up again when she went to bed and then again around one when the cat started howling. At around two the snoring got me up and I moved out to the couch (didn't expect that getting married would mean I wouldn't get a solid night's sleep in bed, but I suppose it's consistent with the rest of this reality - good, but never quite too good...still can't shake the feeling that I'm one or two universes over from the one in which I'm supposed to be).
Still, despite being very broken, I slept through until six thirty and ended up with more than nine hours for the night. 👍 While I didn't drag too bad (a little, but stayed awake), my back decided to snap and today was mostly characterized by pain (this time it feels like it usually does...endless lower back and stomach pain with spasms of intense pain at random intervals). 🤕😢
Got on with the usual morning routine and don't think there's all too much interesting to note about that other than the crypto markets.
Not quite as dramatic today, but we're still looking at some nice greens. Of course, I'd like to see a little more life in my alts (common HIVE, do an up) but seeing BTC at twenty-seven five is hopefully a sign of some people dummying up and getting out of the banks.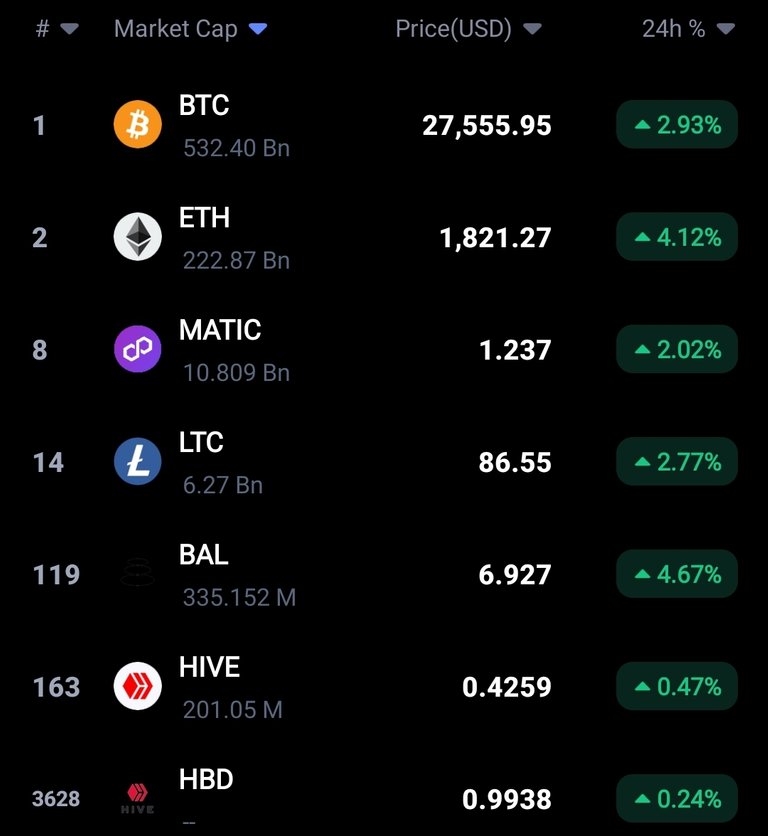 Speaking of which, it looks like there are 186 banks that pose a "systemic risk" at this point. The FED is backstopping the big banks (at the board's discretion) and saying F U to the depositors at regional banks, creating further incentive to run on those smaller banks.
Meanwhile, all the liquidity they've had to pump into the system has already erased the last however many months they've been fighting to reduce their balance sheet. They have to fight the crazy inflation but their only tool, when push comes to shove, is printer go brrr (more inflation). Sure, they'll very well do it in a hidden way, moving digits from one column to another, but to be certain, we all pay with reduced purchasing power when it's all said and done.
[Faaack, don't even know how that happened...an hour is whoosh gone by; only fifty minutes left to work and not even half way to my word goal. 😒]
Got a decent post done and published and dinked around on Discord listening to some music with Creo getting psyched for the events today (which were an hour later than usual).
First we had Gartic, and believe it or not, we got a new community record!! 🥳🤯😄 103 had been the longstanding record and we busted it by a solid ten. 💪 Coincidentally, we failed right on time to start Trivia. 👍
I didn't do too bad on Trivia today and altogether I staked up about twenty PIZZA. 😁🤑 Once that was finished up, I had basically the rest of the whole day, but was hurting really bad, and I just binged Devs. I enjoyed it, for sure, heady in the way I like...thought provoking and challenging, but not all up in its own gourd. Unfortunately, I'm not sure if I was falling asleep or what, but I can't remember where they ended it, might need to rewatch the last ten minutes or so.
Honestly, that was pretty much the whole day. I made leftover French toast and a bowl of cereal for dinner, got ready for bed, laid in bed shaking my arms to get my "steps" done (I had a good excuse for not moving around today, maybe should have let it go, but I cheated instead) and crashed out just after Wenche got done with work.
Oh, I guess I did forget to mention that I had a major post shakeup the other day and decided to switch out splintertalk for slothbuzz on my tags. I'll give that a shot for a while and see how it goes.
[Alright, then, I managed almost fourteen hundred words in time. Not necessarily my best post, but I'll take it (and consider it a miracle). 🤪]
---
Splinterlands:
Looking at a dollar thirty for my Splinterlands rental income today. Still not sure why it dropped so hard when I was around two dollars just a bit ago...probably a season end or something, I don't pay any attention to that any more, really.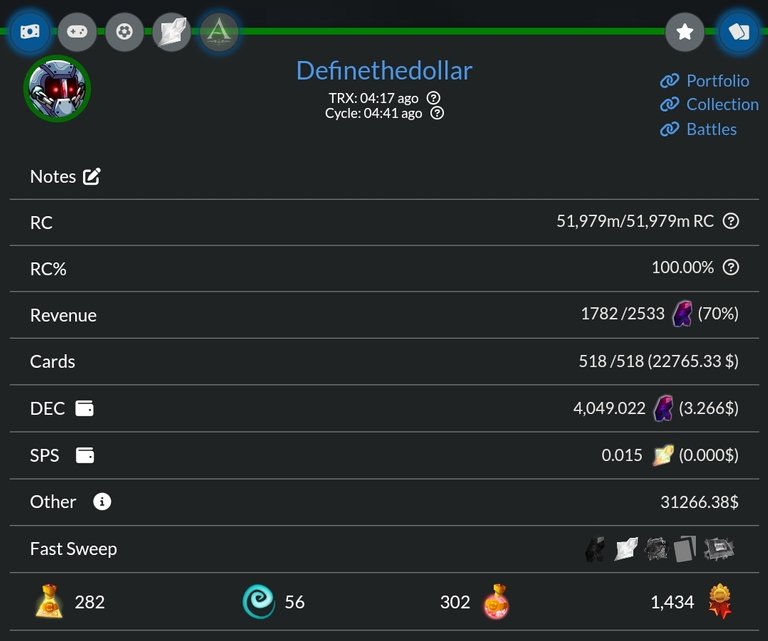 I'm starting to feel the pinch a bit as far as my liquid HIVE goes, haven't been saving up to swap much out, just been blindly staking it all. Same today, I thought about saving the SPS interest to swap but staked it all anyway. 🤔
dShitty:
Once again, another calm day without any crime or crises in my dShitty today. 😁 Still only getting thirty-seven of the five hundred I should be getting every day, but under the current regime, I'm doing relatively better.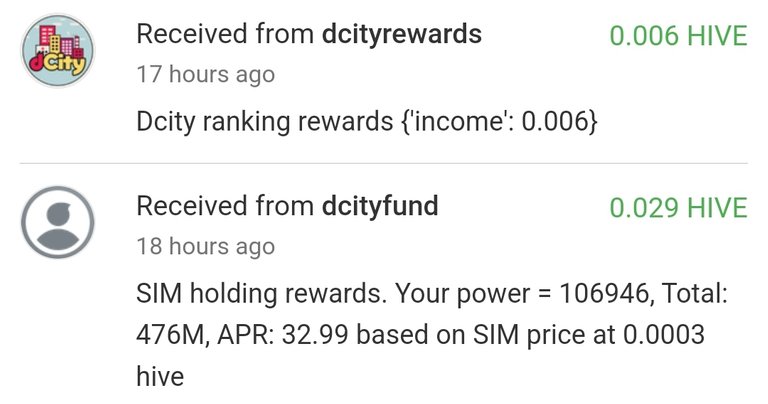 I never got Military Industrial Complex (out of principle), so to be honest I don't know why I get any War Profit...I'm not going to burn it or anything, but I do kinda' feel guilty profiting from war, even if only virtually.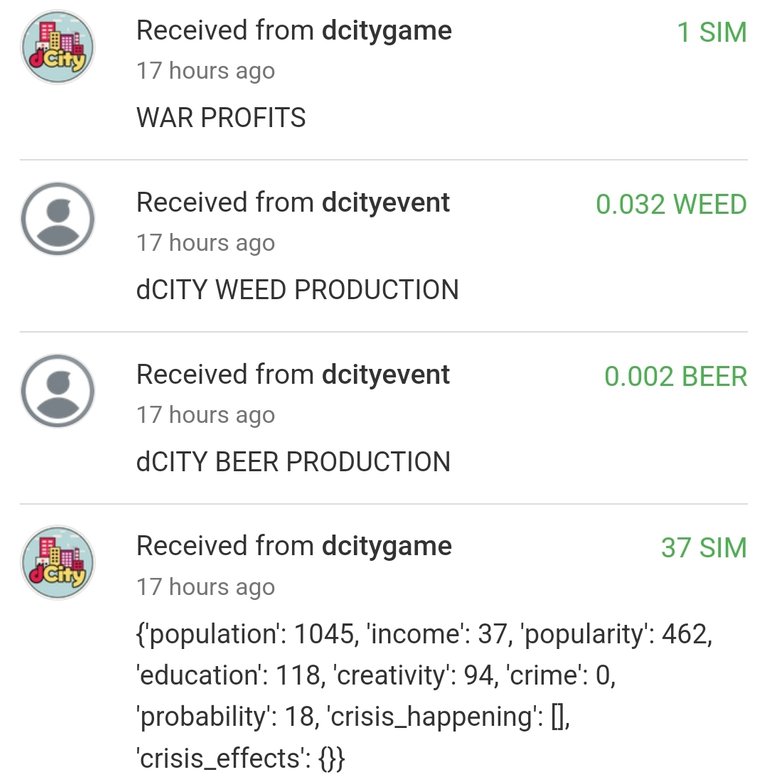 RS:
Maybe it was 'cus I didn't have anything better to do (at least not that I could get myself to be motivated to do), but I went in three or four times on Rising Star today. My Energy hadn't quite recovered, so I ran a couple of the lower level missions. Surprisingly, my Ego is still under control, so I'm keeping on for now.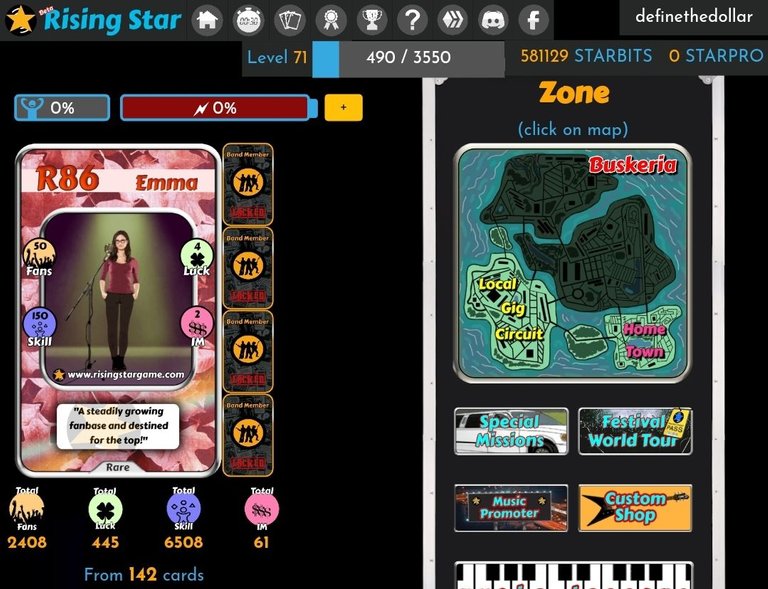 HK:
Ahh, so today is one of those days that I'm actually thankful that I haven't yet ditched this section...just being meta about it has already bought me some words that I'd otherwise be struggling to find. 😛 Beyond that? This pretty much just represents a hassle and a loss, but I suppose you cant win 'em all (remember which reality we're currently in).

GLX:
Not even sure now how long it's been since I pulled any GLX out, probably close to a week already. I suppose, considering that the price has fallen by a good penny, maybe that was smart anyway? Still, despite staking all of this and staking all my SPS, I'm only around seventy per day now; wanna' get that moving back closer to the eighty I had before.

WOO:
Did my usual stake and delegation rewards claim along with the airdrop. There was Jeopardy today and I really thought about attending, but every time I've played it lags so bad that people already have the questions answered before I even see them, so it's more frustrating than fun (and I don't know that much about wrestling anyway). I'm pretty sure I would have gotten a WOO tip for participating, but meh, the TV won out.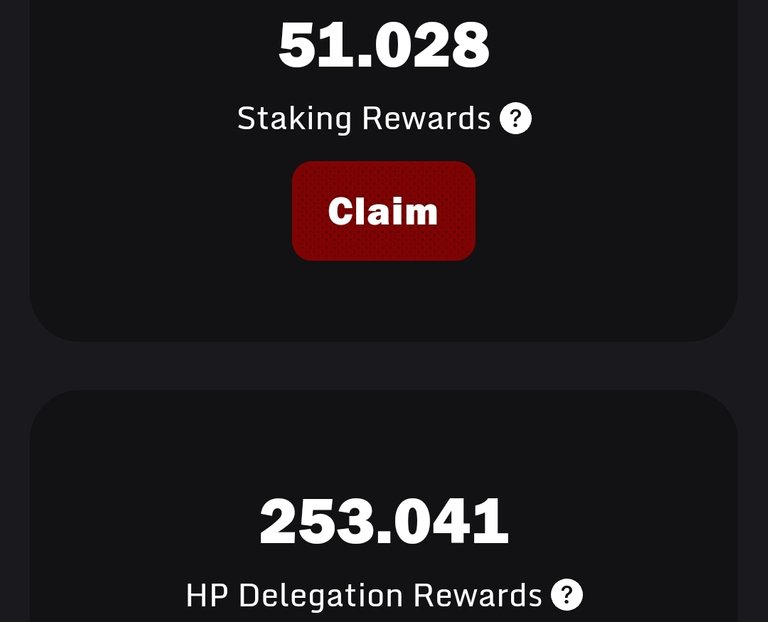 AR:
I guess, strictly speaking, I should save this for tomorrow's post [since it happened today], but whatever...the STELLARUM drop happened for holding ASTRA. Still seems like it's a serious investment to get access to any of the bonus tiers (like hundreds of dollars) which makes me a little butthurt, but whatever...further consistent with this reality, I'm in early but somehow not enough.

---
Average Last 7 Days: 10,464
Lifetime Average: 14,378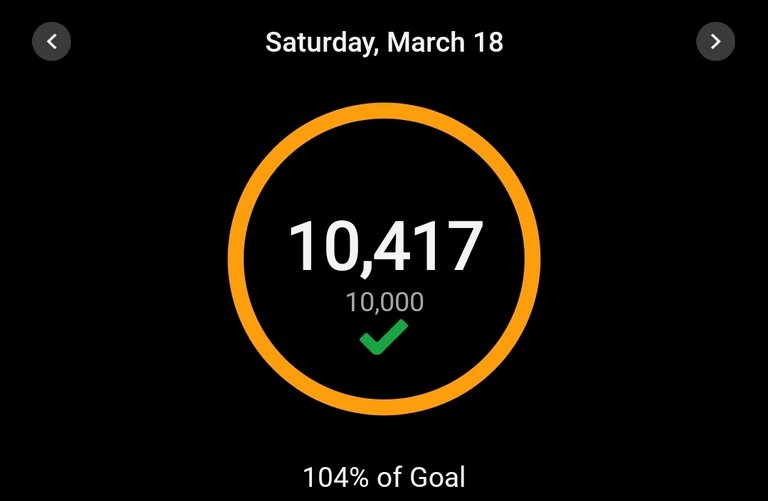 10k per Day Streak: 15

Longest Streak: 204
Distance on shoes: 1318.66 km
Distance on hikers: 67.07 km
#AutomaticWin Tally: 425
#AutomaticWin Streak: 0
Longest Streak: 53
#TripleTen Tally: 118
#TripleTen Streak: 0
Longest Streak: 7
#DoubleDay Tally: 236
#DoubleDay Streak: 0
Longest Streak: 37
Highest Floors: 120
Highest Daily Steps: 41,528
Zombies evaded: 0/0
Mindfulness Diary:
Health: 80%
Satisfaction: 81%
Energy: 90%
Productivity: 52%
---
Referrals: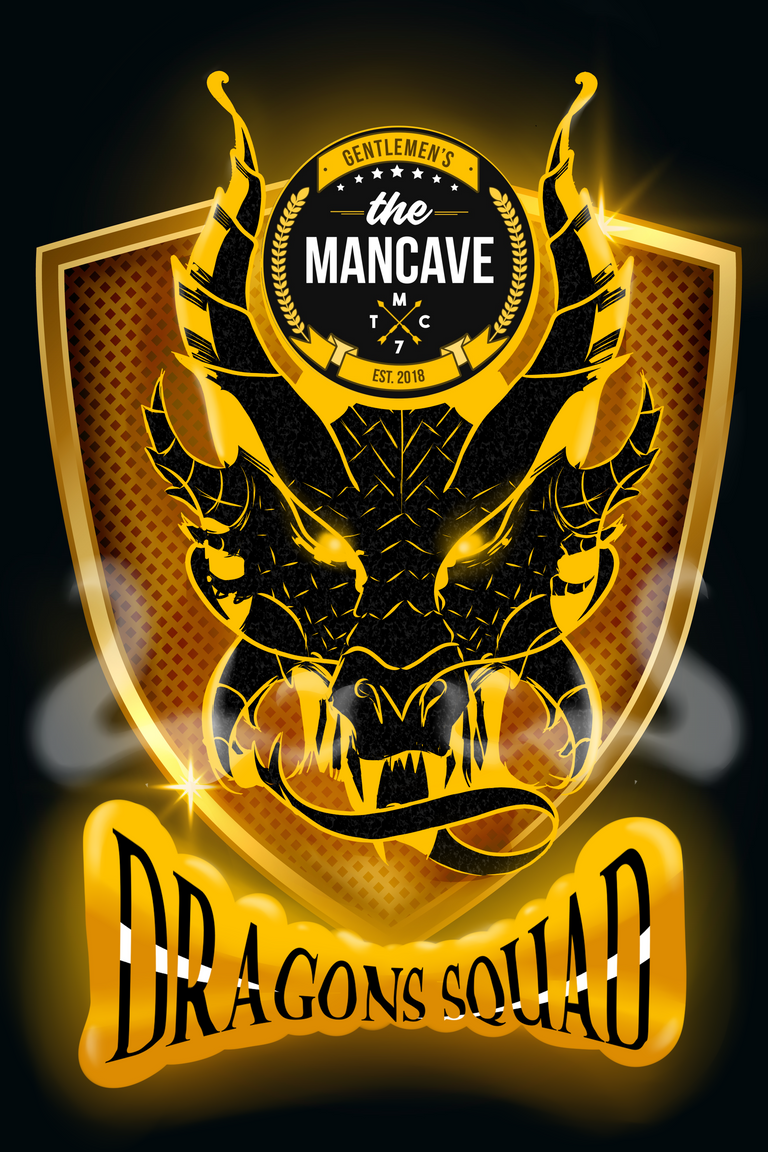 Power up and Hive on!
---
---