Recap of my weekly WOO Splinterlands Tournament (5th Mar) 🤼‍♂️⚔️🛡️. Great prizes every Saturday 🤑🎁. "Get Ready! WOO Land Packs General Sale SOON on 14th March" 📅💸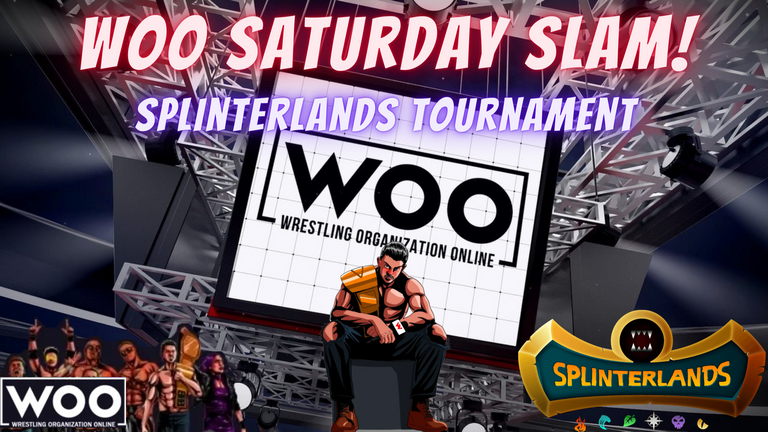 A Big Hello to all WOO Fans! 🥳🥳🥳 WOO!
Wrestling Organization Online's Land Sale will soon into the General Sale phase in just a matter of days. If my memory serves me right, March 14th is that magical date. So mark you calendars and get ready to get these really exclusive NFTs. 📅🤑 Out of the 10k packs initially available, only approximately 6.7k are left. Better grab them while stocks last! 💸
With all that being said, here's a quick overview of my battles and results for last week's WOO SATURDAY SLAM tournament. ⚔️🛡️
---
Once again, to any Splinterlands player who might not be aware, WOO @wrestorgonline actually organises a weekly Splinterlands tournament with really attractive prizes! 🤑🎁🎉
It takes place every Saturday (depending on your Timezone) and has an entry fee of just 1 DEC! Yup, you heard right. 1 DEC means the entry is practically free of charge! That means there's literally no reason not to take part at all 😜. There is zero risk involved and all you got to do is show up and have fun, and who knows? You might even perform well enough to take home some great prizes! 🥳
---

🤼‍♂️🏆WOO Splinterlands Tournament🏆🤼‍♂️

---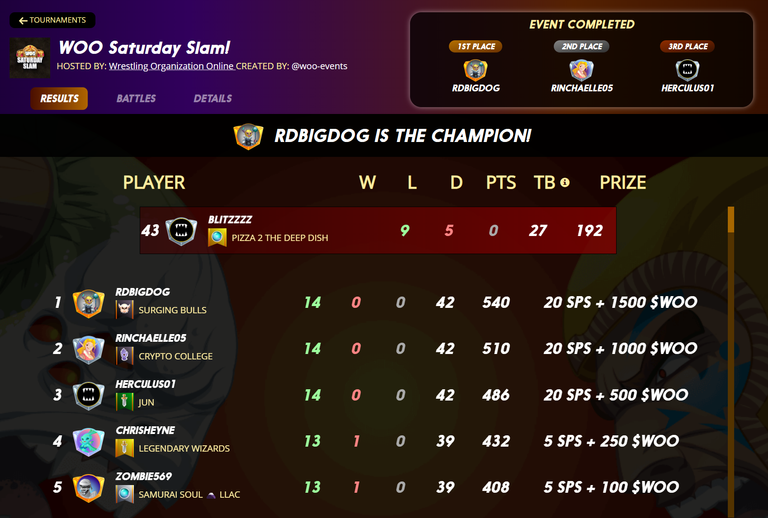 This is probably the closest battle I've ever seen for the WOO tournament! 3 perfect 14-0 scores tied for the first place! Tiebreaker points kicked in to separate them all in this amazing photo finish. 😱🎉
My own overall score was decent enough with a score of 9W/5L. I finished in a distant 43rd place. However, once again, I do think it was a decent performance all things considered. This tournament has always been a NOVICE level ruleset, but for some reason, for the past few weeks, it has been bumped up to SILVER.
This puts "noobs" like me in a severely disadvantaged situation as it is nigh impossible to effectively compete against opponents with significantly higher levelled cards. 😭
Congratulations to @rdbigdog @rinchaelle05 @herculus01 for taking the 3 podium positions! 🎉🏆
---

🤼‍♂️⚔️🛡️ The Battlefield 🤼‍♂️⚔️🛡️

---
Here's a quick preview of all the battles I fought en route to my final placing. Great battles from all my worthy opponents, it was an honour fighting against you. 👍 Whether it's a win or loss, I take every battle as a learning experience - especially more so for any really close fights. 😉
(Once again, there were quite a number of "no-shows" this time round, literally gifting me with "free" wins. Not that I'm complaining though 🤣, a win is a win! 🎉)
---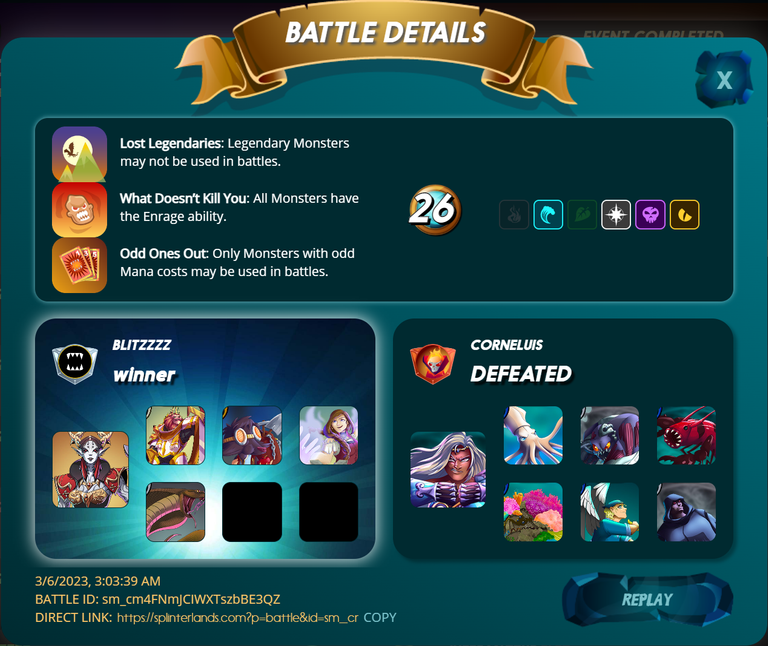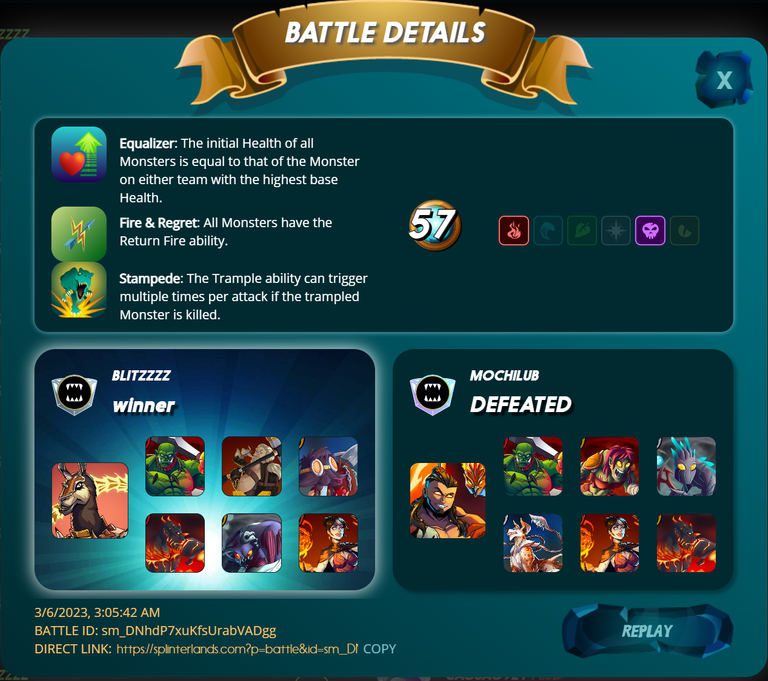 ---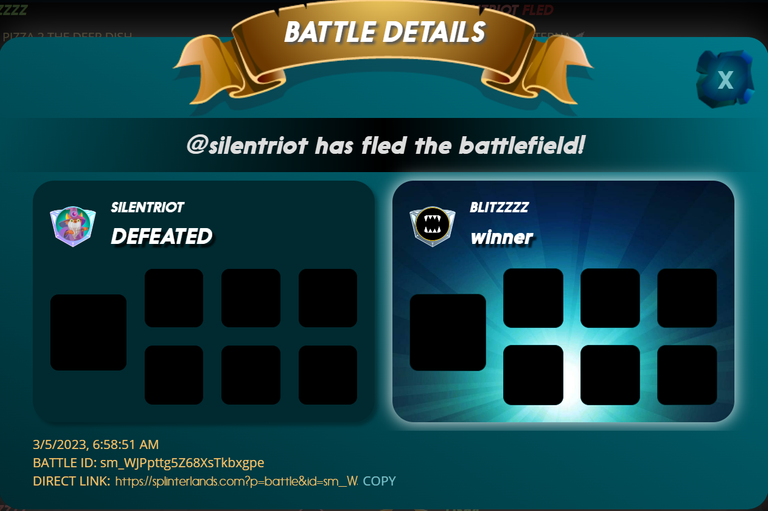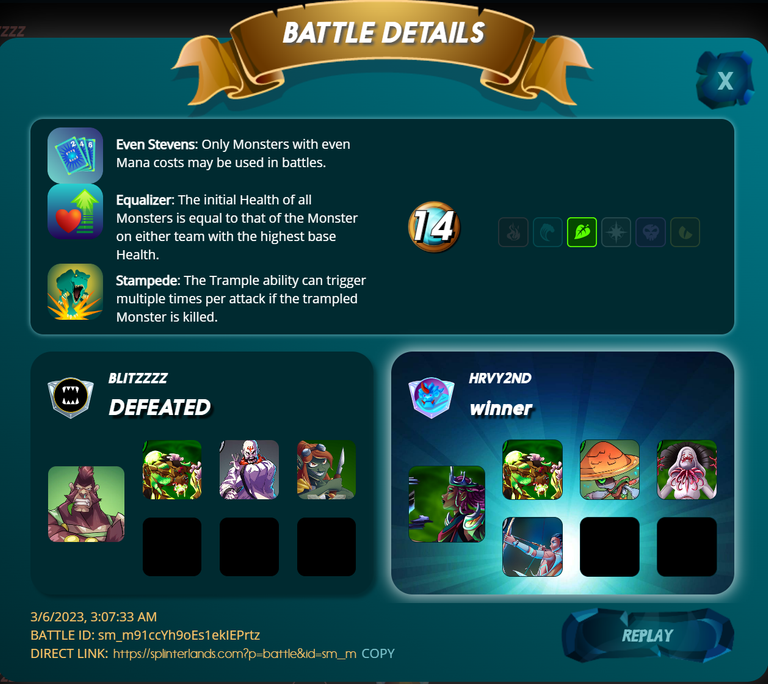 ---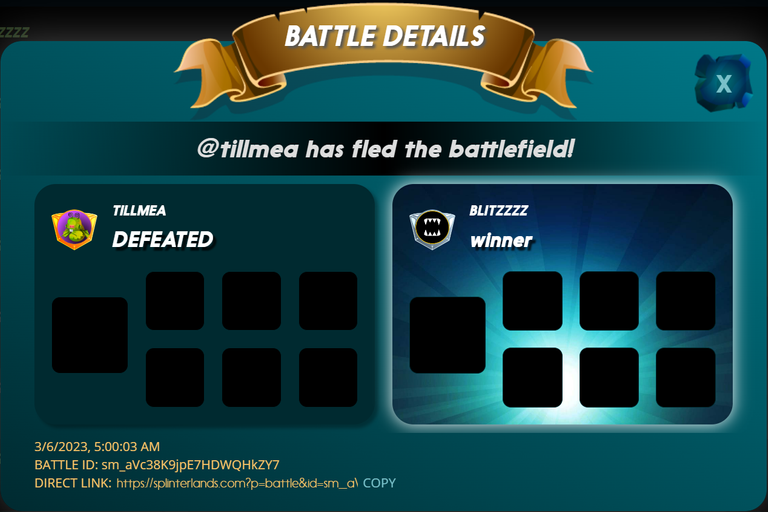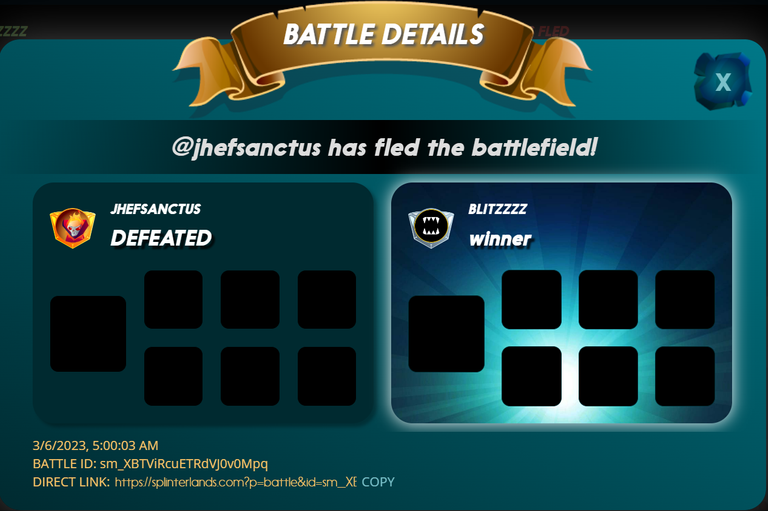 ---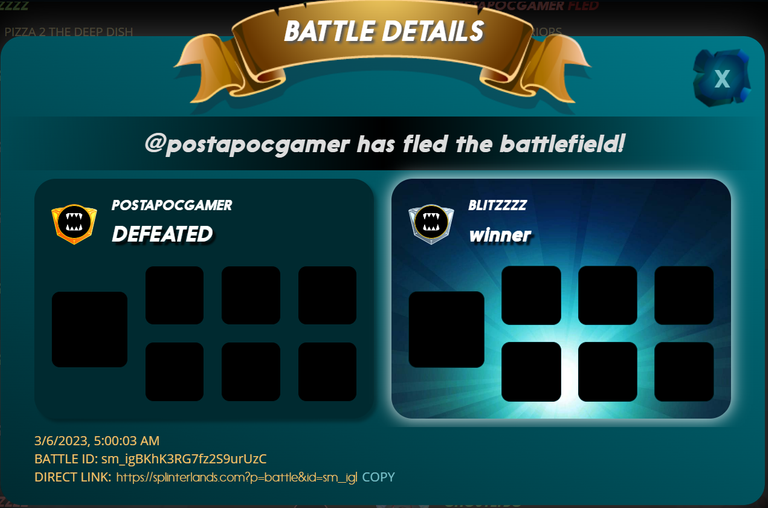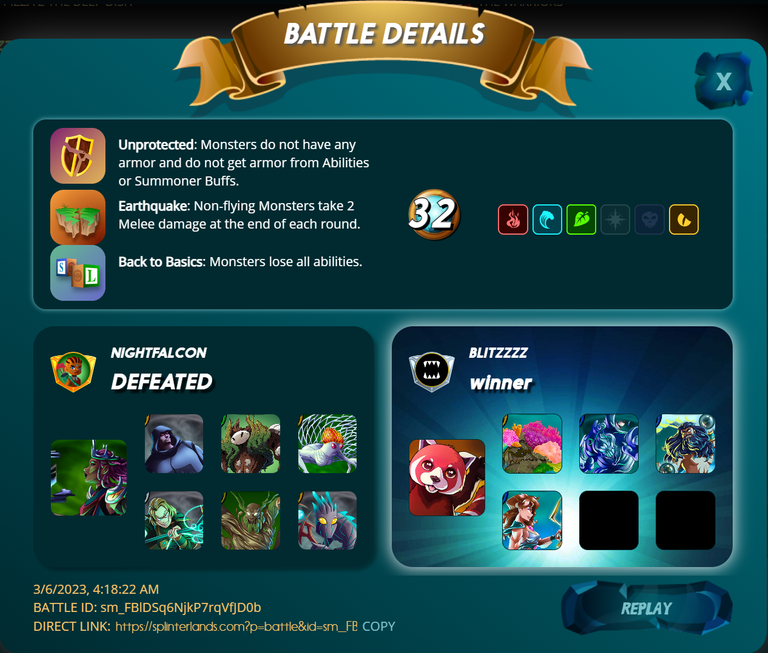 ---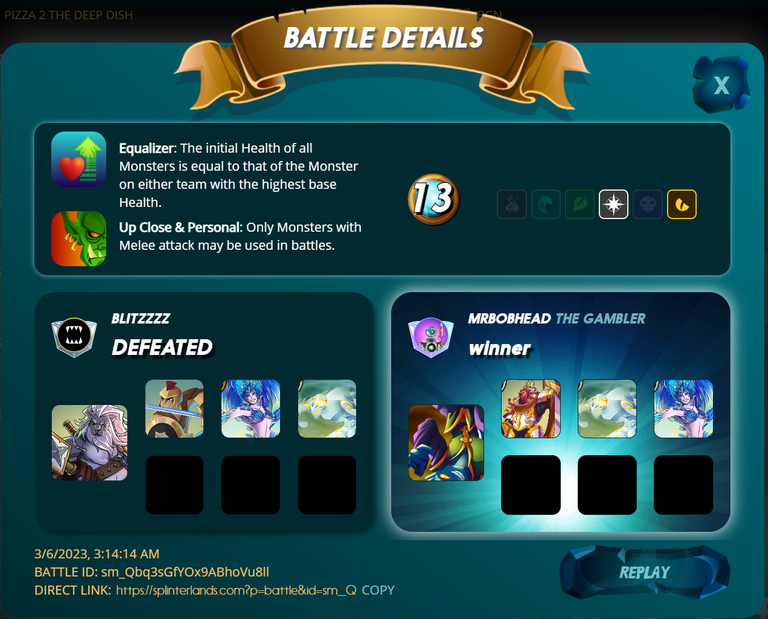 (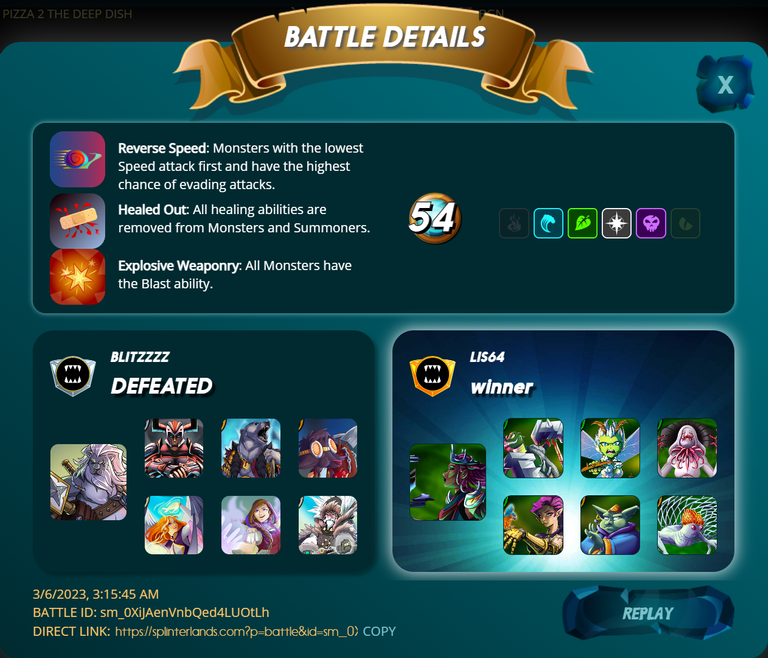 ---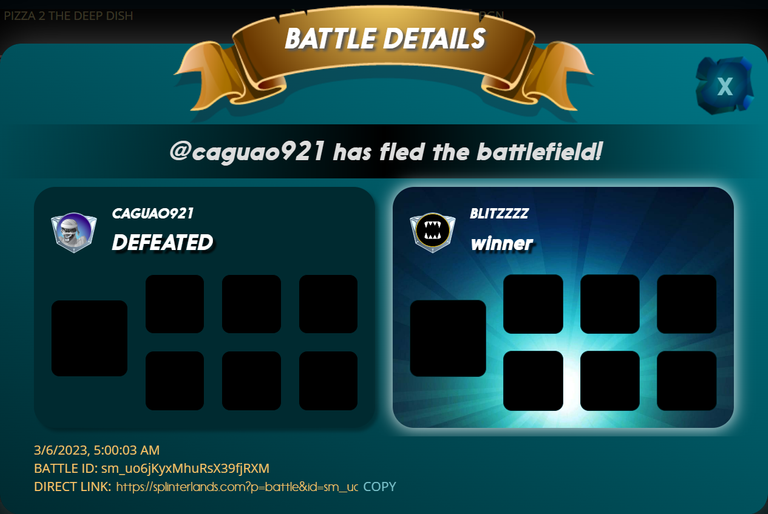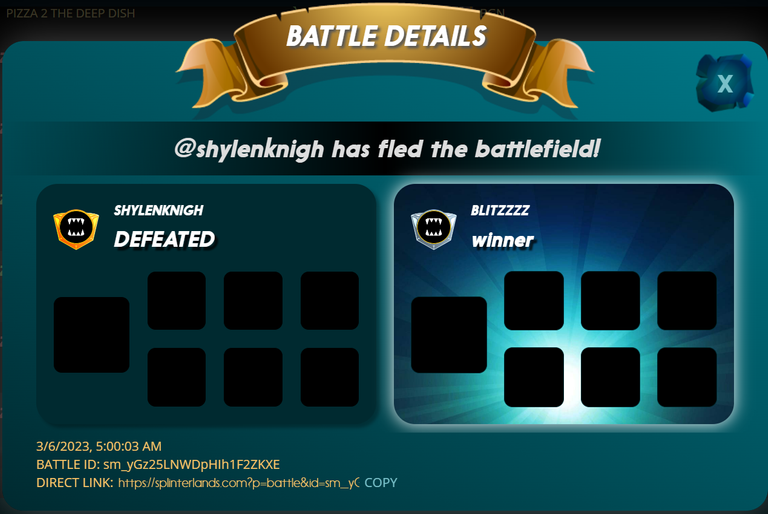 ---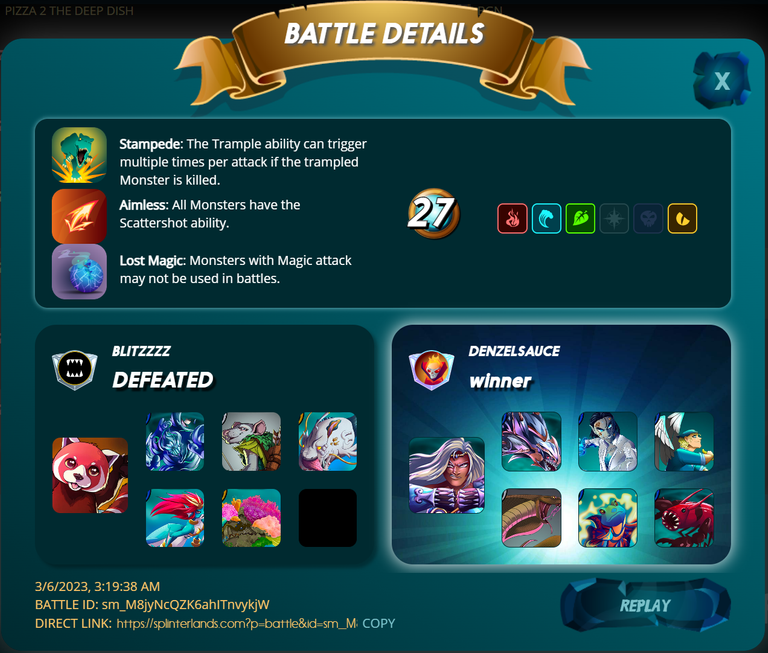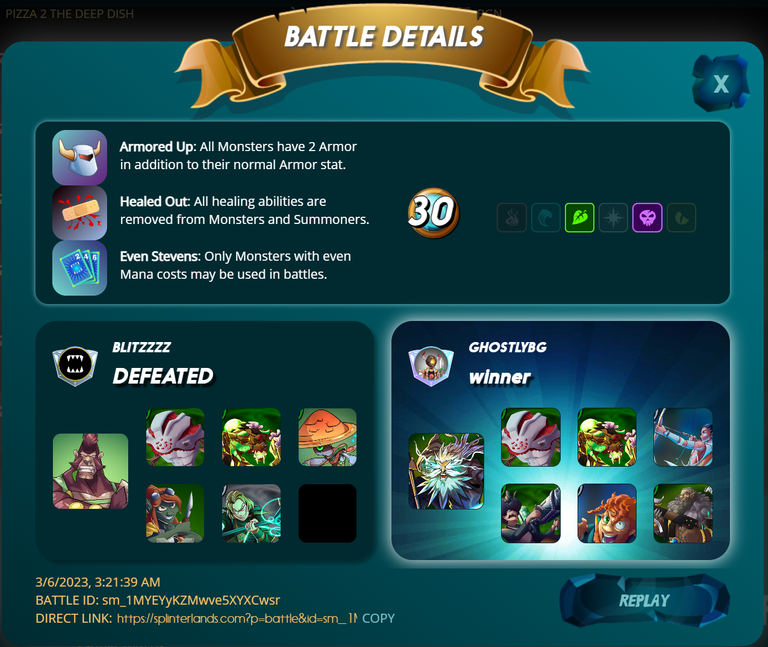 ---

⏰📅 Upcoming Tournaments 📅⏰

---
Don't worry if you've missed out on this latest tournament, there are still many more to come in the weeks ahead. Just go to the Splinterlands EVENTS tab and look for upcoming competitions labelled WOO 😉. I hope to see you there on the battlefield (please show me some mercy if you are drawn against me 😇).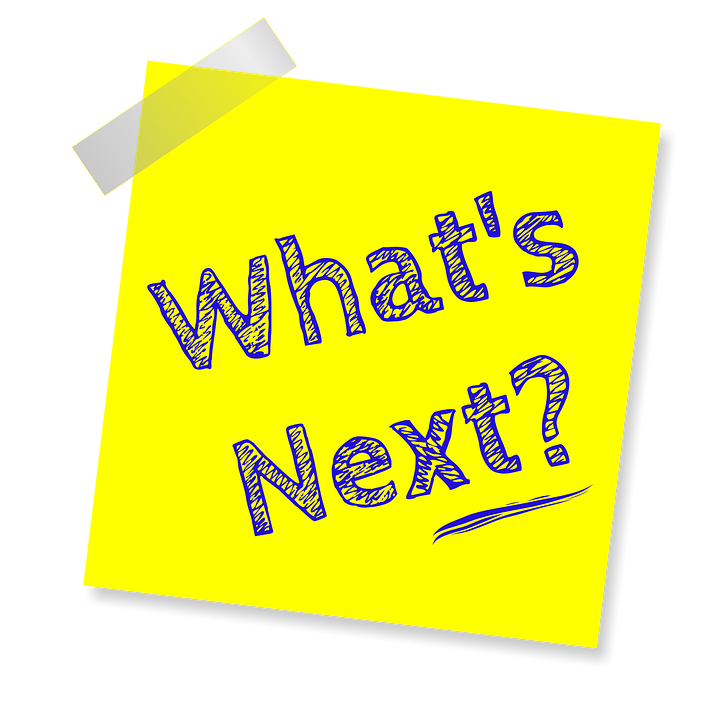 ---

---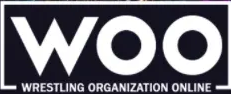 🤼‍♂️ CLICK HERE TO JOIN THE WOO DISCORD 🤼‍♂️
🤼‍♂️ CLICK HERE TO JOIN THE WOO TWITCH Channel 🤼‍♂️
---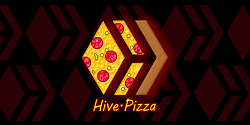 WOO has come a long way ever since it's first Alpha pack presale. The main reason I got into it was pretty much thanks to the PIZZA community too!
As some of you might know, PIZZA is a close partner of WOO and quite a few of us started out being one of the first buyers into the Alpha Presale. 🍕🤼‍♂️🍕🤼‍♂️🍕🤼‍♂️
I'm sure many WOO members have also noticed lots of PIZZA airdrops!😜
🍕 CLICK HERE TO JOIN THE PIZZA DISCORD 🍕
---
If you read this and still have not heard of either WOO or PIZZA, feel free to join the WOO DISCORD and PIZZA DISCORD where you will meet a very welcoming community.
Also, if you've bought some WOOALPHA, SATURN or RAVEN packs and somehow have no idea how to open your packs, feel free to head to https://play.wrestlingorganizationonline.com/open to unwrap your shiny packs and hope that the RNG Gods smile on you! 🤞🏻🍀🤞🏻🍀🤞🏻🍀
---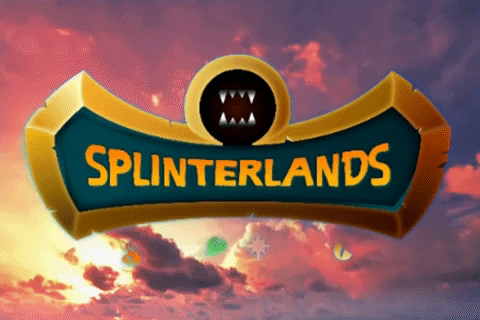 To any new players who wish to explore the world of Splinterlands, do feel free to sign up with my REFERRAL LINK 😊.
---
---
---