Wow, another late post, this one's going to be a quickie!
Good evening sloths, what a day of procrastination I've had! Woke up to a light dusting of snow, it's been a cold and blustery day ever since! Looking forward to wrapping up for the night and drifting off to the land of nod! (Just as I round off the post, the wind and rain/Hailstones start again, perfect timing for me to take the dog for his bedtime walk... NOT!)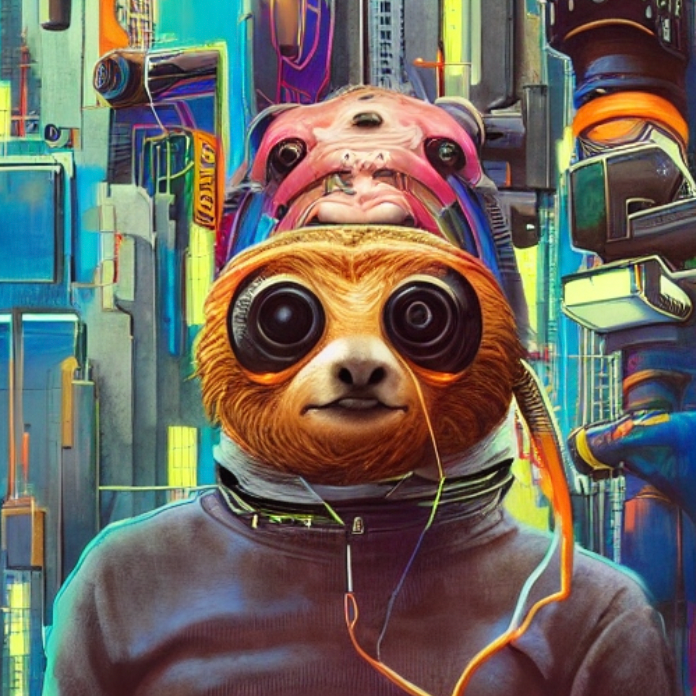 DeepAI, Who watches the Watchers? Cool sloth!
As per last night, I don't want to let my streak of daily posting down! So a quick round-up of today's goings-on and I can rest easy for the night!
---
It's been a great day in fact, fighting with Tipping bots! (Try the ! SLOTH command (remove the space)) if you have 5 staked $SlothBuzz tokens? Don't have 5 yet? Well, get posting to Sloth.Buzz! Or head to the market...which just got wiped and is now empty! WOWOW!
Speaking of sloths, here's an awesome recap of WHAT IS SLOTH.BUZZ?!?!. Whilst we're talking about them buzzing, there are some interesting goings on around their discord! First up, they want you to try out CPTX.io and to earn some Slothbuzz, then they want you to MEME on LEOthreads for even more SlothBuzz! If that wasn't enough, you can earns Slothbuzz in the Pimp:swaphive pool and the ThGaming:swaphive pool! Buzz on!
PLUS they just added a Hive tipping bot so you can TIP slothbuzz on hive!
Oh, oh, and, they have the awesome AI chatbot that can draw pictures, write stories/poems/songs or just answer your random questions AND give you TIPs and NFTS?!?!?! What is going on?
I just won this NFT from the bot, as I was getting the last touches for the article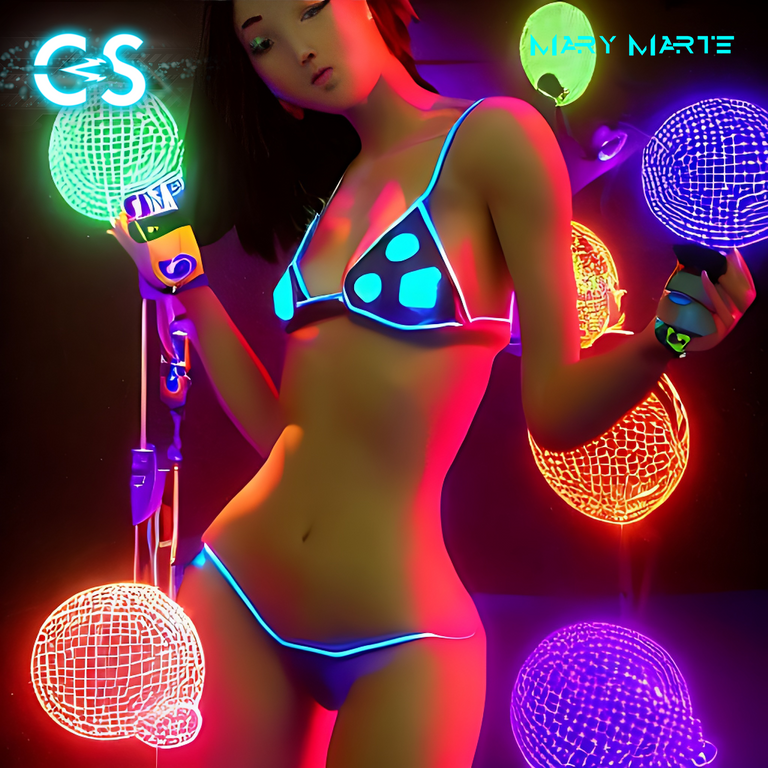 Pretty cool AI art Cryptoshots NFTs! Apparently they'll have a usecase in cryptoshots.nft game at some point! Start collection them today!
Why haven't you buzzed on over to sloth.buzz to find out more?
Waiting for an more AI pictures? You got it! (THIS IS FROM AI, NOT MINE!!!)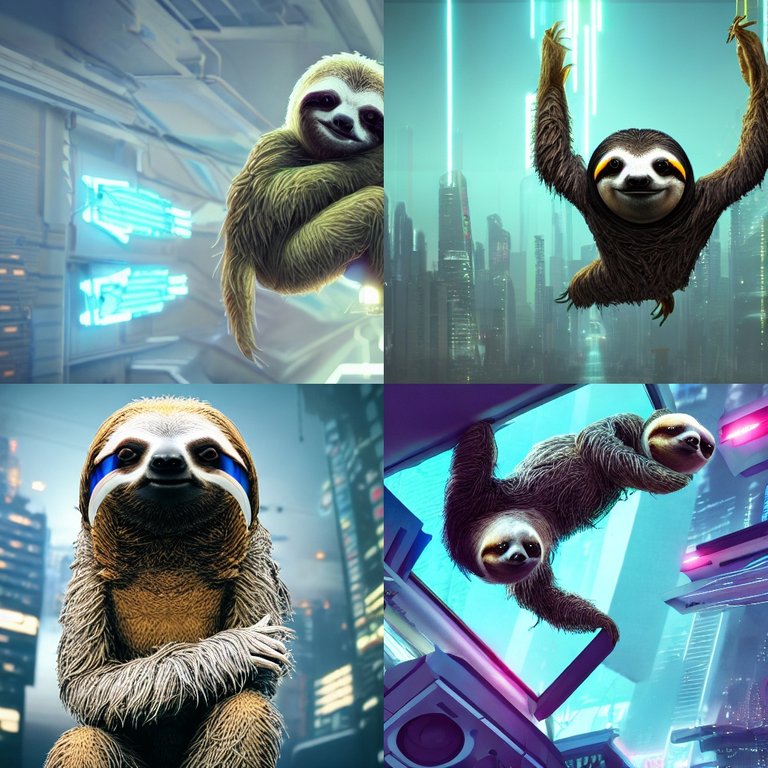 DEEEEEP AI!
---
How about an AI limerick to round us off? NOT MINE!! It's Sloth Discord bot AI!!! (come try it! Discord link)

Sloth out!
All my content, except the stuff that's the bots!
---
---