Time to give your Thursday some MEME'ing! Contest updates! Cryptoshots.NFT DOOM Giveaway!
Happy Thursday Buzzers, it's time to get our MEME on and create some buzz for the awesome @cryptoshots.nft.
This week's prizes are all DOOM, but there's no gloom because CryptoShots tokens are a whole lot of BOOM!
Crypto-shots.com (Play now)
More info: Link
PRIZES:
Daily Best MEME
50 DOOM
End of Week Raffles for MEMERs and Curators!
100 DOOM in each at the end of week raffles!
The DOOM token also allows you to win prizes from the AI discord chatbot, even more reason to get a buzz on and join the Slothbuzz Discord!
Join the MEME contest in Discord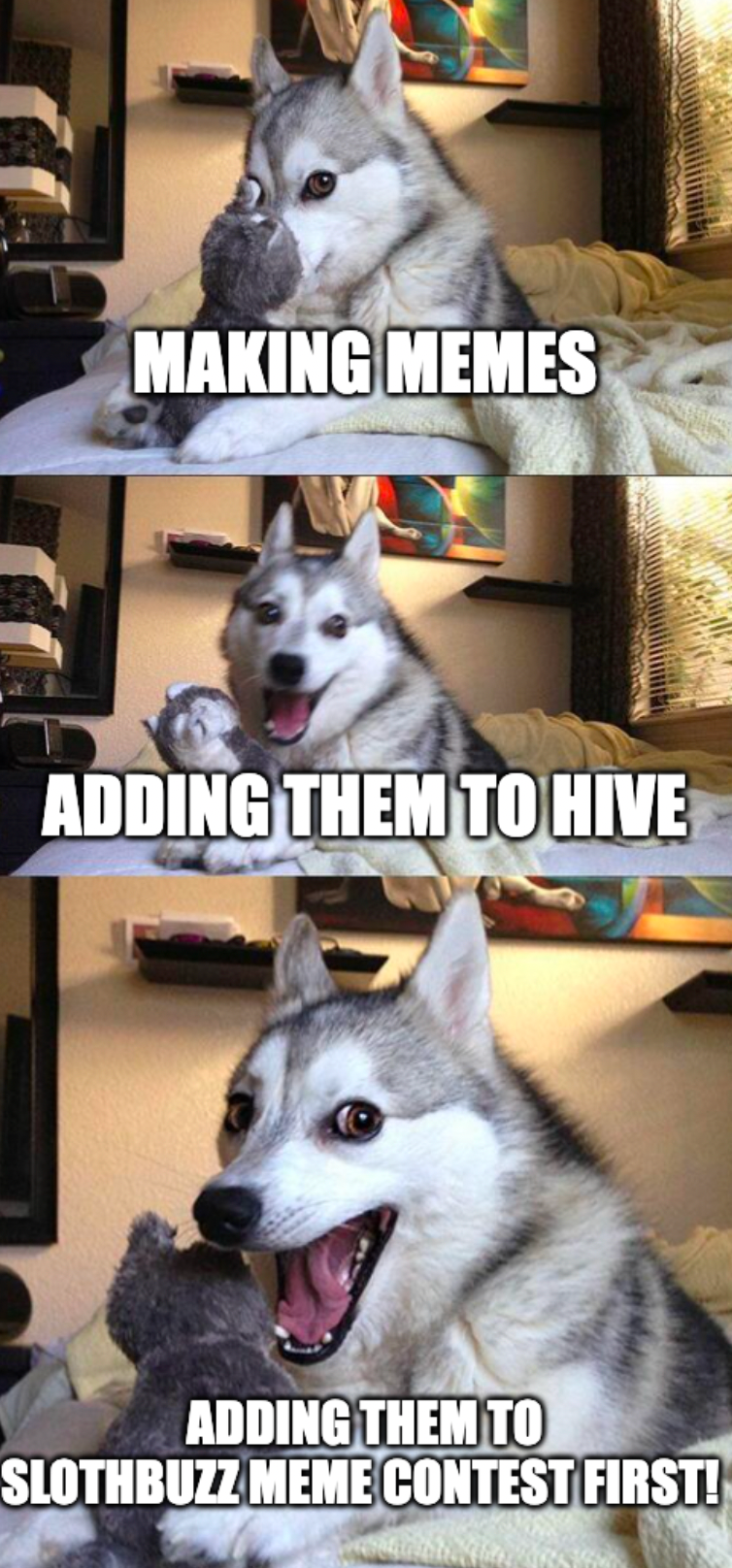 ---
DAILY THEME
Win 50 DOOM for the best daily meme! (As voted for by slothbuzz discord users)
| Week Start - Monday 27th Feb 12:00UTC | Theme |
| --- | --- |
| Mon | CryptoShots |
| Tue | DOOM |
| Wed | P2E Gaming |
| Thur | AI BOTS |
| Fri | BOOM |
| Sat | NFTs |
| Sun | WAX |
---
The MAIN SlothBuzz MEME Contest
The Rules are simple,
Post a meme to discord if no one else posts within 24 hours, you win!
Simple right?
How the prize pool grows:
10 MEME tokens for every meme submitted!
1 Hive SBI for every SlothBuzz meme recap post!
If we have 5+ users posting a meme daily, we'll add 1 SlothBuzz per day.
1 Slothbuzz for EVERY Week the contest lasts!
CURRENT PRIZE POOL!
11 SlothBuzz
7770 MEME
10 HiveSBI
PLUS!
Donated Prizes:
---
Daily/Weekly Prizes:
Weekly Raffle x2
Raffle Prize: 100 DOOM + 0.1 SlothBuzz tokens.
One for memers AND one for the voters!
Just add your memes AND/OR reactions to the memes in the meme-contest Discord channel!
DAILY PRIZE
This Week's Prize: 50 DOOM tokens
BEST MEME with daily THEME
(Theme of the day: AI BOTS!)
---
If you'd like to donate a prize to the meme pool or sponsor a week of rewards (7x Daily Reward + 2 End of Week Raffles) and get frequent shoutouts for your project ask to talk to Sloth in Discord
---
We've been MEMEing to recap the latest daily winners!
The theme on Monday was Cryptoshots our first meme of the day won from Acidtiger!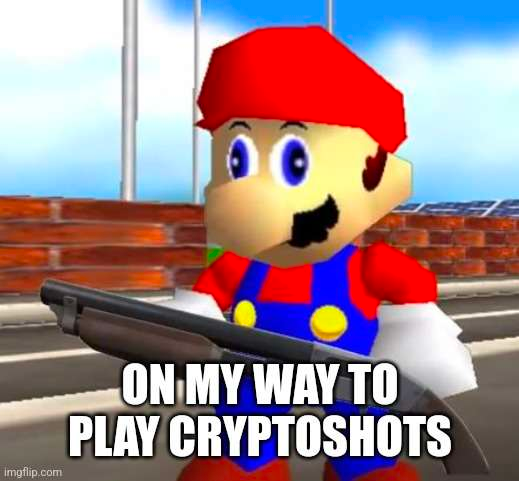 ---
Tuesdays MEME gave the memers a little more scope to play with and we had 2 winning memes, Acid again and Hannes!
| Acidtiger | Hannes |
| --- | --- |
| | |
---
On Wednesday it was all P2E Gaming, and Acid stole it again!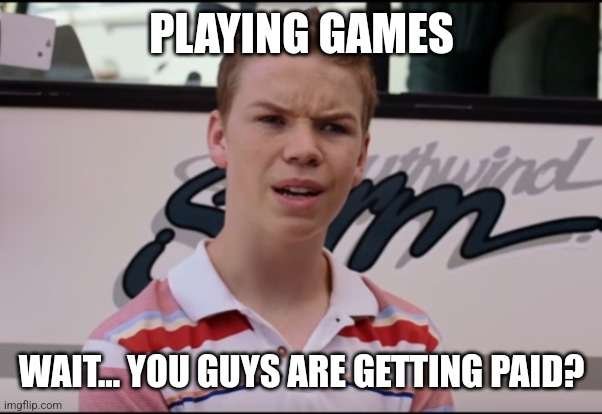 ---
Thursdays theme is AI Bots and we already have some funny memes! Think you can out meme our memers? Someone have to beat @acidtiger, surely?
Our Daily meme theme kicked off today at 12:00 UTC and will run for 24 hours.
There's a Prize for the "best" meme of the day, as voted for BY YOU!!!
Vote now (By leaving a reaction, it couldn't be easier) and enter the Voter/curator weekly prize draw! - Discord
Got space for some more MEMEs?
Join the Discord and enter the MEME contest Today!
---
Vote for SlothBuzz as a Witness
HiveSigner
Or Peakd/ Other voting pages, just look for "SlothBuzz" in the witness section! Remember you can choose 30 witnesses! We appreciate your vote!
More info about SlothBuzz and How it'll work as a witness: Here
Curator community feed
Content Focus
Support Small Creators
Gaming
Music
Creative content
Art
Photography
Some general use for memes, blogs, contests and fun!
---

SlothBuzz is a community Outpost on the Hive Blockchain, Helping small creators grow.
$Slothbuzz token is used for the Curation of Sloth.Buzz content.
Always DYOR before investing in any cryptocurrency and remember Sloth.Buzz does not provide any financial advice.
All content is the opinion of the authors and not representative of Sloth.Buzz.



Join the discord for events, games and post-promotion!n
Posted using sloth.buzz
Posted using sloth.buzz
---
---